Gotterup, Riley Receive Sponsor Exemptions to 2022 John Deere Classic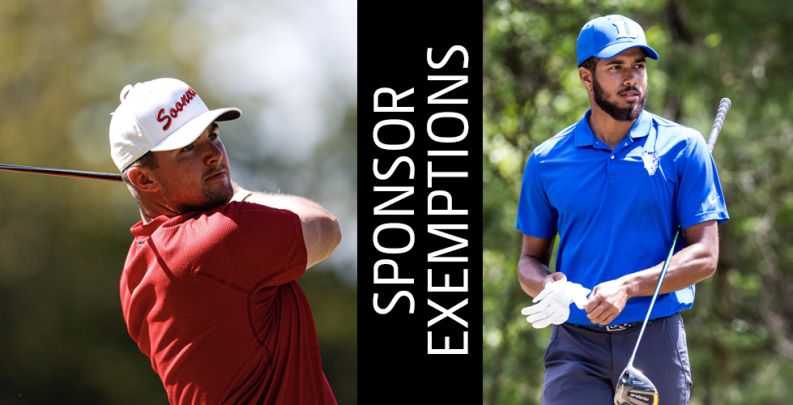 The John Deere Classic has awarded sponsor exemptions to Oklahoma star Chris Gotterup and Duke's leading light Quinn Riley, who will tee it up with 154 of the world's best golfers, June 29-July 3, at TPC Deere Run.
Gotterup, 22, who has been ranked as high as No. 1 on the Golfweek/Sagarin Rankings this season, won the individual title at the Puerto Rico Classic; for that he received a sponsor exemption to play in the PGA Tour's Puerto Rico Open, where he finished T-7. The New Jersey native was Big Ten Player of the Year in 2019-20 for Rutgers before transferring to Oklahoma as a fifth-year senior.
Riley, also 22, recently won the Stitch Intercollegiate and finished 16th at the ACC Championship, Duke's highest finisher. A native of Raleigh, N.C. and a product of the local First Tee program, Riley is ranked No. 1 on the Advocates Pro Golf Association Tour's (APGA) Collegiate Ranking, which is designed to evaluate the top players positioned to qualify for the APGA Tour and the Korn Ferry Tour Qualifying Tournament. Riley also received the Srixon-Cleveland Golf All America Scholar Award.
"The John Deere Classic is excited to announced Chris Gotterup and Quinn Riley as sponsor exemptions for the 2022 tournament," said tournament executive director Clair Peterson. "Both embody the excellence in skill and character reflected in the values that our title sponsor, John Deere, was founded on more than 180 years ago."
Gotterup and Riley join previously announced Patrick Flavin as three up-and-coming young players who have been awarded sponsor exemptions for the 2022 event.
Over the years, John Deere Classic sponsor exemptions have enjoyed success on the PGA Tour, including 2021 JDC champion and 2009 U.S. Open winner Lucas Glover (2002), 2020 U.S. Open winner and 2017 JDC champion Bryson DeChambeau (2015), two-time JDC champion (2013 and 2015)and three-time major champion Jordan Spieth (2012), 2017 PGA Championship winner Justin Thomas (2013), 2021 U.S. Open winner Jon Rahm (2016), 2015 PGA Champion Jason Day (2006), 2018 Masters champion Patrick Reed (2012), 2007 Masters and 2015 British Open champion Zach Johnson (2002-03) and 2012 U.S. Open champion Webb Simpson (2008).
"Starting some 20 years ago, the John Deere Classic adopted a philosophy that we would provide up-and-coming young players with the opportunity to prove themselves against the best in the world and to give our loyal fans a chance to get a look at them early in their careers," said Peterson. "With players like Zach Johnson, Jordan Spieth, Jason Day, and Justin Thomas having gone on to stardom, we think it has worked out very well for both the players and our fans."
The John Deere Classic, which includes Birdies for Charity, is a 501(C)3 non-profit organization located in the John Deere Classic tournament offices at 15623 Coaltown Road, East Moline, Illinois. Since its founding in 1971, the tournament has helped raise $145.66 million for charity, 98 percent of which has been raised since John Deere assumed title sponsorship in 1998.